Tom Dignam a 73-year-old Ballybofey, Co Donegal man is on hunger strike demanding an inquiry into his conviction under a law that had not yet come into force. Mr Dignam has been on hunger strike since Friday of last week at Castlerea prison. He is threatening to further escalate his demand for an inquiry into the legality of his imprisonment by going on thirst strike from Good Friday April 8th. He has been removed to the prison hospital on Wednesday morning as his health condition is a cause for concern.
Violent Eviction
Tom Dignam who had no legal representation in court, refused to engage with Letterkenny Circuit Court during a three-day trial in October 2022 when he was convicted and imprisoned for harassment. The case concerned a series of Facebook posts about a man whose security firm took part in the violent high-profile Roscommon eviction in 2018, videos of which went viral.
Mr Dignam was charged that between December 10, 2019 and November 2, 2020 he had harassed the managing director of Trinity Assets Management Services Aidan Devlin, whose company took an active and robust part in the repossession case of a Falsk, Co Roscommon dwelling and farm. It was alleged that Tom Dignam persistently harassed Devlin by posting messages on Facebook.
Conviction Under a Non Existent Law
Devlin's company was hired by KBC Bank, who had bought the 33-acre Falsk, near Strokestown, Co Roscommon farm from the receiver in question. The jury trial found Tom Dignam guilty in a unanimous verdict. His friends are now concerned that as a result of his hunger strike his life is in serious danger. Michael McGee a campaign spokesman involved in challenging the conviction, emphasises that the conviction is unsound on the grounds that in this case obstacles have been placed in the way of justice. "The legislation under which he was convicted, both convicted and incarcerated under, did not come into effect until February 9, 2021 – it was not in existence at that time," he emphasised.
Habeas Corpus Interference
Mr McGee an advocate working out of the Community Law Information Centre in Ballybofey, Co Donegal further claims that when attempts were made to bring forth a writ of Habeas Corpus on behalf of Thomas Michael Dignam, staff at Castlerea Prison blocked his attempts to sign the document. "Their behaviour held up the lawful process for more than seven days. The High Court judge who ruled on the application issued an order and a judgment in the matter. The judgment completely ignored the facts and law contained in the Habeas Corpus and he dismissed the application."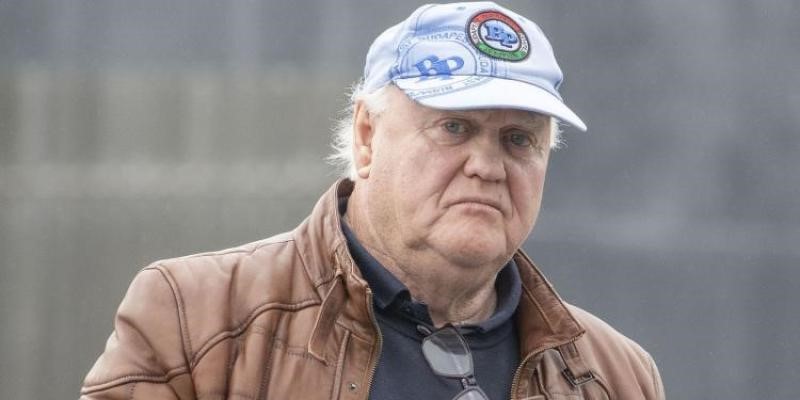 Hunger Strike
Mr McGee said that Mr Dignam had begun a hunger strike on Friday, March 31st.
"On Friday, April 7th he intends to go on a thirst strike as well. Thomas Michael Dignam is 73 years of age and suffers from high blood pressure among other illnesses. Seven days of fasting followed by even one or two days on hunger strike could be fatal," he stated. Mr McGee further added that Mr Dignam is not demanding to be released from custody. "He is simply demanding a proper inquiry into his conviction and incarceration at Castlerea prison."
TD's and Senators Remain Mute
Mr McGee added that all TD's and Senators were contacted and made aware of the situation by email on Monday, April 3. He also claimed that personal items such as letters, cards, photos and family items have been withheld from him since entering the prison. "Only a handful of TDs have acknowledged receipt of same. I find it ironic that one particular TD, in his reply suggested that TD's do not take an oath to the Constitution when they enter the Dáil. This insanity simply has to come to an end and justice must prevail.
"Tom Dignam needs an inquiry led by three judges to examine the paperwork involved. Mr Dignam did not sign a prison bond. Supreme Court case law states if there is the slightest evidence of a defect, an inquiry has to be ordered immediately," he concluded. Meanwhile nobody in authority is paying any attention to the fact that a man was convicted and remains imprisoned under a law that had not yet come into force.