In a country where officialdom is so corrupt that that donated missile systems are sold to their Russian enemy for examination, it is therefore no surprise that there is a wholesale market of passport to anyone who will pay for them. A large number of fake Ukrainian refugees are entering Ireland on those passports. With no vetting or authentication of Ukrainian and fake Ukrainian refugee arrivals, Irish emigration authorities allow all of them into Ireland.
Passports for Sale
Anyone from anywhere can go online and purchase a Ukrainian passport and use it to claim refugee status in Ireland. The world's criminals, human traffickers and terrorists are all now free to come to Ireland and take up residence with special Ukrainian refugee benefits simply by going online and purchasing a Ukrainian passport.
There are Many Passport Sellers
Many websites are openly selling Ukrainian passports on line as well as virtually any other documents of an official nature one would care to purchase. Is it any wonder then that large numbers of Ukrainian passport holders arriving in Ireland seeking refugee status have no connection with Ukraine whatsoever? What kind of immigration authorities do we have when they make no effort to verify the identity and authenticity of those non Ukrainians arriving with Ukrainian passports that the purchased online?
Online Examples
Under the bold heading "Ukrainian Passports for sale", the following information invites anyone who wants to purchase a real or a fake Ukrainian passport from the website "mynewpass.com". Their website boldly invites you to, "Buy Ukrainian Passports Online". It goes on, "We have a reputation for selling real Ukrainian passports, likewise fake passports. As for our prices, we do make sure to our prices low. Moreover, we are aware of the fact that that no all can afford because not everyone is financially ok. The citizen of Ukraine can visit 93 countries without a visa. Ukrainian passport holders also have access to get 33 e-visas or 22 visas on arrival."  Their website goes on to say "Our professional brains are always here to help you with buying Ukrainian passports online. We will help you with understanding how to get a fake passport that works and where to buy a passport in Ukraine. With a full contribution to this industry, we have helped numerous clients from everywhere all throughout the world." ( The bad grammar and typos are theirs.)
Another website says "European Docs Express is considered the best place to buy ukrainian passport online. Notwithstanding whether you are in Ukraine or living in some other country, you can get your real and fake ukrainian passport arranged anytime. In Ukraine, our agency is open with the service of a passport for sale, offering the best quality registered/valid/original/genuine passport in Ukraine. With the assistance of a Ukraine passport, you can easily travel to different countries with no problem."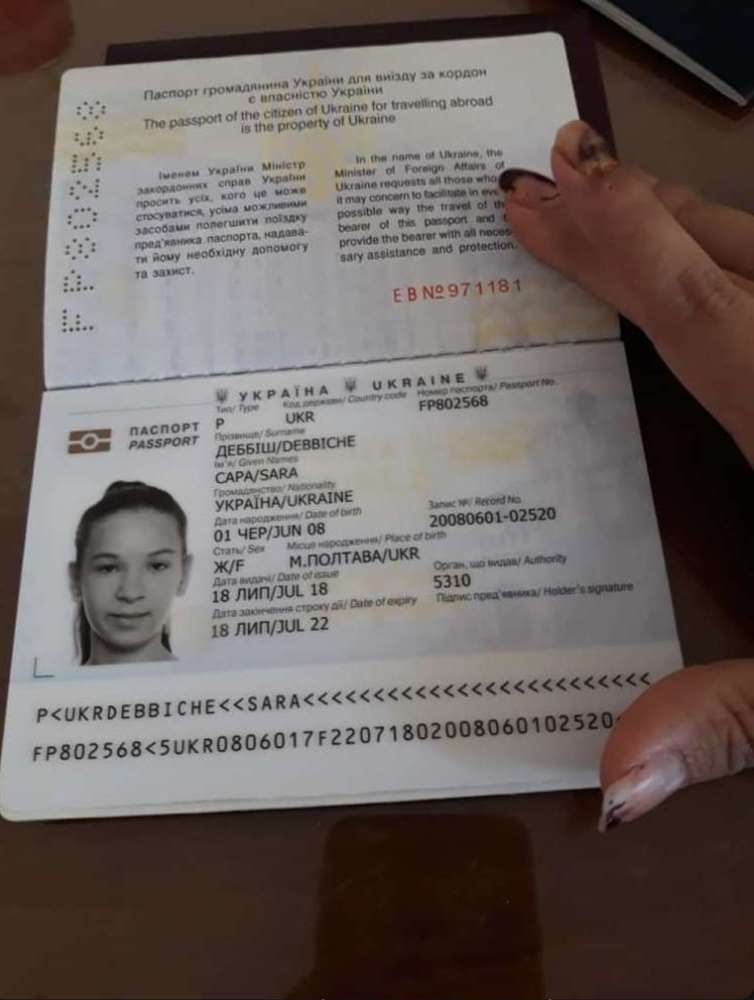 Ukrainian passport – buy passports online. (documentsarena.com)
documents arena.com says "ukrainian passport $300.00 Notwithstanding whether you are in Ukraine or living in some other country, you can get your real Ukrainian passport arranged anytime. In Ukraine, our agency is open with the service of a passport for sale, offering the best quality registered/valid/original/genuine passport in Ukraine. With the assistance of a Ukrainian passport, you can easily travel to different countries with no problem."
buydiplomaticpassport.com says "Buy Real Ukrainian Passport Online  $ 2,350.00. Buy diplomatic passport is the premium online source to buy Buy Real Ukrainian Passport Online for sale.  It plays a very crucial role in our life while you're flying to abroad. The valid real official passports are the much needed document for traveling or doing job in foreign country. Having our created diplomatic real permit you can make your life better and happier. It's also required to enter in foreign country and gives you security in abroad. It is a document that allows you to live or travel to another country.  If' you have need, add your needed product into cart and place an order. You'll get a confirmation conversation shortly."