IN A GESTURE OF UNBRIDLED SELFLESSNESS, THE IRISH NATION HAS "SURRENDERED HERSELF TO THE WORLD."
Charles Foster Kane
"UNBELIEVABLE GENEROSITY": MILLIONS OF ORDINARY THEIRISH SURRENDER THEIR OWN HOMES SO THAT THOSE "LESS FORTUNATE" CAN LIVE IN THEM.
Millions of [Irish] are being replaced with fresh new faces. "The [Irish] people have had a good run of it. They might have struggled against the English oppressor for 800 years but since 1922 they've had 100 years to get over it. It's time they stood aside and let others have a go at running things." said an unnamed source in the Taoiseach's office (Office of the Theirish Prime Minister.) "We are delighted that this process was so easy. The Theirish people have shown the world that there's no point in standing in the way of progress. We can't thank them enough."
Top of Form
Bottom of Form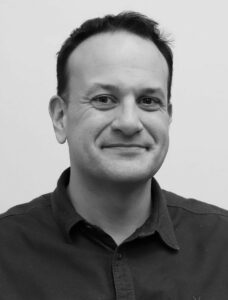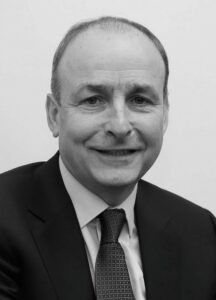 Leo Varadkar & Micheál Martin: These two entities share control of the newly formed Theirland.