Micheál Martin who plays the role of Irish Taoiseach has arrived in Kiev the Ukrainian capital in his virtue signalling trip to meet President Volodymyr Zelensky the Ukrainian Dictator. He expects his globalist puppet masters to be very pleased with his prompt response to their bidding. Maybe his visit to Kiev will have better luck than his ill fated St. Patricks Festival visit to Washington D.C.  The shamrock wilted.
A Pilgrimage of Solidarity
This is the first visit by an acting Irish Taoiseach to Ukraine after an overnight penitential journey by land. Martin's will be the latest to join a string of globalist fellow travellers masquerading as world leaders to go on a virtue signalling pilgrimage of solidarity to Ukraine. This however was not the first visit by an Irish Government Minister to Ukraine. Martin's visit became imperative following Coveney's visit to Ukraine in April. He could never allow himself to be upstaged by an FG Minister and a Cork man to boot.
Justification for Visit
Government sources in justification of the visit say that Mr Martin who without consulting the Irish people is there nonetheless to express the Irish people's solidarity "in the face of Russia's illegal and immoral war on Ukraine." A little historical research wouldn't go amiss on Martins part before going on a foolhardy journey and making pompous and ridiculous pronouncements. Martin expects to engage with the Ukrainian junta on how Ireland and the EU can support the country's current and future needs.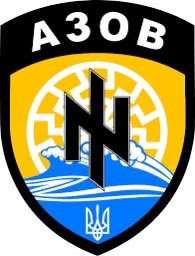 A Blinkered View
While ignoring the banning of all political parties opposing the Zelensky regime and the disappearance and murders of opposing journalists and politicians by the SBU Micheal Martin will witness first-hand the devastation caused by the bombardment and targeted attacks on civilians during the invasion and occupation by Russian forces. The bombing by the Ukrainian army of Ukrainian civilians in Dunbass since 2014 will not be mentioned.
The Sanctions You Pay For
While adjusting his blinkers Mr Martin will reiterate Ireland's full support for the continuing counterproductive sanctions against Russia that you are paying for at the petrol station. He will express his firm support for Ukraine's path to full EU membership. That is despite the fact that Ukraine has continued to fail in almost every area to fulfil the requirements for EU membership that every other member has had to satisfy.
He will also affirm Ireland's commitment together with the E.U. to ensure the reconstruction of Ukraine.
Martins Expression of Support
Speaking ahead of his departure, he said: "The people of Ireland stand with Ukraine and its people in the face of Russia's immoral and unprovoked war of terror. The bombardment and attacks on civilians are nothing short of war crimes, and I will use my visit to express Ireland's support for moves to hold those behind these attacks fully accountable. The spirit and resolve of the Ukrainian people has inspired us all, and Ireland will provide every support for Ukraine's path to full EU membership, and continue to welcome and support civilians fleeing this war."
That was quite a mouthful from a man whose policies are leading to devastating inflation at home that he blames the pandemic and the war in Ukraine for without taking any personal responsibility..