Retired Couple Face Jail for Going to Mass
In a case of Gods law versus Stephen Donnelly's Covid directives, Jim Ryan a retired fireman aged 64 and his 59 year old wife Annie from Roscommon, are both adamant that they would rather go to jail than pay a fine of €300 imposed on them for travelling 70k to attend Mass on Palm Sunday 2021 while lockdown travel restrictions were in place. Jim and Annie Ryan were convicted for going to Mass in breach of the Covid restrictions in place at the time at Cavan District Court by Judge Raymond Finnegan. The case was immediately appealed in a bid to have the conviction overturned.
During the hearing of the case which became heated, Jim Ryan told the Judge: "Catholic lives matter!" While agreeing, the Judge said it was not an excuse to break the law. "You are not a judge," Jim told Judge Finnegan. "Jesus would be ashamed of you!"However Judge Finnegan was unmoved in deciding that his law was superior he imposed €300 fines each on the Ryan's. The Ryan's with no prior convictions were given three months to pay. They filed their appeals on the same day.
"I will go to jail before I pay it. I would rather go to jail, without a shadow of a doubt. I have no intention of paying them a fine for me going to Mass – for doing what I have done my whole life." Jim told the Sunday World. Jim added that his wife had just gone through "a life-saving medical procedure and we wanted to say thank you to God." Fr Hughes was previously fined €500 for celebrating Mass during the lockdown and, like the Ryan's, he said he would rather go to jail than pay the fine.
At the time, Fr PJ Hughes the parish priest of Mullahoran and Loughduff in Co Cavan was the only priest that the Ryan's were aware of that was celebrating Mass in defiance of the Level 5 lockdown restrictions. Jim and Anne Ryan decided to make the long 70 K journey from their home to his church on March 28, 2021 to attend the Palm Sunday Mass.
Jim and Ann felt that they had a constitutional right to travel to Mass and didn't consider that they were breaking the law or had committed a crime. They weren't causing any loss or harm like selling drugs or robbing houses. They were simply attending Mass for Palm Sunday as they had always done and especially for them on one of the most important days in the Christian calendar.
Speaking to the Anglo-Celt newspaper correspondent outside the courthouse, Jim said "Fr P.J. Hughes, a very honourable man, and a true priest…. has honoured his vocation. The judge said in there that that wasn't our local church. It was our local church because it was the nearest church to us that was open. All the rest of them were closed and in defiance of the constitution." The Ryan's are adamant that the lockdown restrictions were unconstitutional.
"Article 44 of the Constitution says that we have the right to practice our religion in public, It also says in Article 15 that the Dáil cannot impose a law that goes against the Constitution – and this law did!"" Jim told Sunday World. Ann said: "I decided on that morning that I was going to honour one of the 10 Commandments, which was to honour the Sabbath Day. On the balance of things, God's law was more important to me than Man's. Man's law is fallible. God's is not."
Following the Ryan's court hearing Fr PJ Hughes said, 'I would appeal for the judge to use his discretion and a bit of common sense when considering the appeal because this is a genuine, ordinary couple who did not do anything seriously wrong.'
Fr Hughes had previously described the Irish Government's COVID-19 regulations at the time as akin to "living in a police state". He made it clear that he was not forcing anyone to go to Mass. Those who freely chose to attend his service would be protected by their faith, he said. "Its people's free choice to practice their faith – people who don't want to go to church don't have to go – but the people who do want to; their faith will carry them through,"
Fr. Hughes told Claire Byrne on RTÉ Radio One. Claire Byrne asked Fr Hughes, what would he say to a scientist that told him that faith would not be enough to overcome the virus. Fr Hughes said that he would tell the scientist that they were wrong. "I would say to that scientist that he is wrong. God has healed people and he has even raised people from the dead. God can heal and cure the greatest and worst diseases and he has done," said Fr Hughes.
Fr Hughes had previously told Shannonside Radio that a Garda sergeant had arrived at his church with a colleague after he went ahead with Sunday mass to inform him that he had broken the law. He told the Gardaí that he wasn't aware that there was "a law against people practicing their religion" and that it was protected under the constitution. However, he said that the Garda sergeant told him that this was his last warning and that he would be prosecuted if he celebrated mass again with people in the church. Fr Hughes was fined €500 for celebrating Mass during the lockdown which he says he will go to jail rather than pay. The 'Irish Catholic' Newspaper has reported that sources close to Fr Hughes say he is determined not pay the fine and is prepared to go to jail if necessary.
Fr Hughes had previously urged Bishops to appeal for the re-opening of churches during the COVID-19 pandemic. He told Shannonside that forcing them to remain closed was "an insult to people's faith and an insult to God" Both Fr Hughes and the Ryan's feel they are on the right side of the only law that counts, Gods law. Will the Irish legal system and the Judges decide that they want to make martyrs out of Fr Hughes and Jim and Annie Ryan? That could prove to be a dangerous and counterproductive decision to make. This is the sad state of Ireland of 2022. Are Penal Days here again?
Only Children of a  Lesser God Face Jail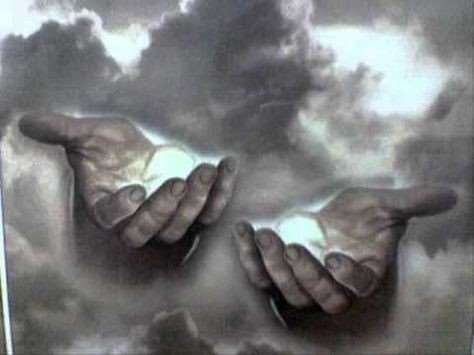 While Fr PJ Hughes the parish priest of Mullahoran and Loughduff, Co Cavan and Jim Ryan a retired fireman aged 64 and his 59 year old wife Annie from Roscommon face jail for not paying fines for breaching Covid restrictions for Mass attendance while a motorist whose careless driving killed a man that he failed to notice and drove over him while he was lying on the road and then leaving the scene received just a lecture and a suspended sentence. Mohamid Benchouat was responsible for the death Ilmars Zorge on June 24, 2018 a Latvian who had been out celebrating Latvia's National Day. The dead man had no family in Ireland but was the primary breadwinner for his family at home in Latvia the court was told.
Witnesses described how drivers who stopped at the scene were flashing their lights to warn others while one was waving his hands to flag down approaching cars. As he frantically waved down one approaching car it ignored him and drove over Ilmars Zorge on the road killing him before moving 80 yards further on.
A taxi driver pleaded with Benchouat to return to the scene. Benchouat appeared to consider his options but then drove off with a loud skid, the court was told. Gardaí had to do considerable work to identify the car and piece together CCTV footage to identify the suspect Benchouat. The court was told that Benchouat had co-operated with the Gardaí after they had traced his car and confronted him.
Benchouat, of Rolestown, Swords, Co Dublin who has three previous road traffic convictions pleaded guilty to driving without due care and attention thereby causing the death of Ilmars Zorge on the R125 in Swords on June 24, 2018 at Dublin Circuit Criminal Court. Judge Melanie Greally said that Benchouat had not proceeded with the sufficient degree of caution to enable him to see the victim. Hi compounded this by leaving the scene after realising that he had likely struck a person. The Judge noted that as well as the emotional distress felt by the family of Mr Zorge they were also exposed to considerable expenses which they were ill equipped to deal with.
The Judge went on to say that the defendant's previous conviction for driving without insurance was significant. She then noted a number of mitigating factors including the significant remorse and guilt felt by Benchouat. She referred to a number of character references that spoke extremely well of him and said he came from a respectable family and had a history of employment, working on construction sites. Judge Greally then suspended a prison term of 12 months on condition that Benchouat keep the peace for that period and hand over a sum of €2,000 which he brought to the court for the victim's family.
Meanwhile Fr PJ Hughes, Jim Ryan and his wife Annie who were found guilty of the crime of attending Mass and who harmed nobody are facing jail for not paying fines for Covid restriction breaches. There is something radically wrong with the administration of Ireland's justice unless of course Fr Hughes and the Ryan's are considered by the Irish Courts to be "Children of a lesser god." Justice in Ireland is demonstrably blind, deaf and dumb.