An anonymous team of hackers "Joker DPR" claimed that they had hacked all military command and control programs used by the Armed Forces of Ukraine (AFU) with databases on the location of the Ukrainian and Russian Armies. Among them, there is the vaunted US-made Delta military program, which is actively used by the AFU. If this had happened to the Russians instead RTE and the Irish Media would be gloating over it. Will they report this at all? So much for journalism in Ireland today.
Earlier, the Ukrainian media revealed the foreign modern technologies and software used by Ukrainian servicemen was provided by their US commanders. The Ukrainian serviceman derided the Russians saying that they are too far behind for such technologies.
The Last Laugh
The Russians "did not bother to develop their own systems" and instead they hacked those used by their enemy. 
"Ukrainian soldiers brag of their programs and laugh at Donetsk soldiers because they use paper maps. I decided to make it clear. While Ukrainians regularly fill their databases with programs donated by their American owners, we don't even need to invent and install anything. We just use their programs online. It is very convenient and economical. I want to draw attention to the fact that we use ALL their programmes…
I infected every computer that has ever logged into DELTA (and not only) with my virus – my idea. As you all remember, the Joker is an idea. And I also changed the data there a little, rearranged different squares, lozenges and other strange figures. But you will fix it, right? Sometimes it is better to use paper maps." – the message from Joker reads.
DELTA Hacked
The claims were supported by numerous videos and screenshots showing the software of the US-made DELTA program. The US command and control program DELTA is considered to one of the best such programs in the world. The chief administrator of this program in Ukraine was Vadim Novikov. On November 1, the head of the press service of the DPR Daniil Bezsonov confirmed that the DPR military had gained access to the enemy software.
To be clear, this is a program for command and control in which all data on friendly and enemy troops is provided and is regularly updated, including by the information from intelligence sources. Very useful. The fact that our special services got access to it suggests that we now know everything about the enemy and we know everything that the enemy knows about our forces and means and their deployment," Bezsonov said.
Red Faces and Closed Mouths
The fact that the advanced US military program has been hacked is hard to dispute. However, it is supposed that as the victory was publicly declared, the US military have managed to fix the problem at least partially. It is unclear for how long the Russian military had access to the enemy data and whether it still has it. Kiev and Washington are yet to comment on the issue.
Lockheed Hacked
In August, hackers from the Russian group KillNet announced that the website of the US military industrial corporation Lockheed Martin was hacked. The corporation is involved in the production of HIMARS MLRS supplied to Ukraine. Hackers also managed to gain access to the personal data of candidates for a job at Lockheed Martin.
Nothing to See Here
Russian hackers hacked Ukrainian satellite communications, officials believe on the day of its invasion of Ukraine. Western officials say Ukraine has proved more resilient to cyber-attacks than many had expected but the consistent cyber hacks have exposed the vulnerability of both Ukrainian cyber security and even the most sophisticated systems provided by the West.
Western officials caution against the idea that there have not been cyber-attacks. They say that the Ukrainians may simply have been resilient to the attacks that did come their way "We have seen broad targeting of Ukrainian networks and systems," one official said.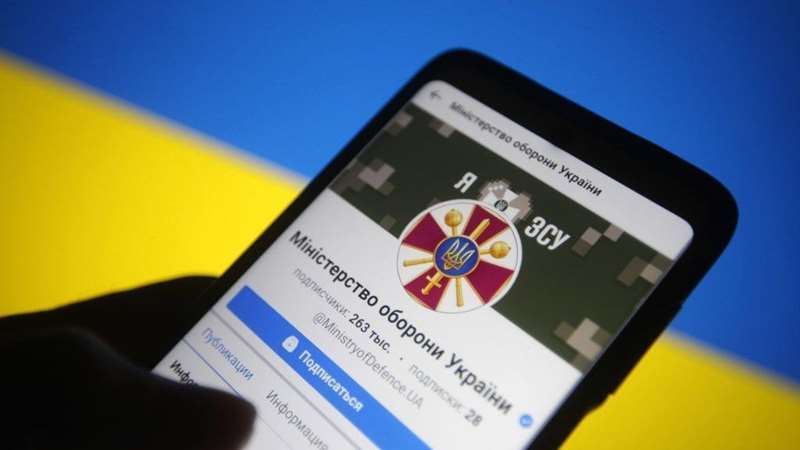 Ukraine has proved resilient to cyber-attacks
"The Russians perhaps helped the Ukrainians get match fit," an official said.
"Ukraine has done an incredible job of being resilient," said the official, adding that the country had received extensive support from the West, in terms of both government and private sector.
Both US and UK cyber-intelligence officials have been working closely for a long period with Ukrainian counterparts, including in specific areas such as telecoms.
"That's an area that they put a significant amount of effort into, and was supported by allies," officials said.
There has been continued cyber-espionage in the conflict by both sides, officials say, particularly around intercepting communications and trying to locate and target individuals and military formations.
'Possible activity'
So far, there have also not been major cyber-attacks against the West from Moscow.
One concern had been that Russia could retaliate for Western sanctions by launching cyber-attacks against the West, perhaps unleashing criminal gangs who use ransomware to lock businesses and organisations out of their systems.
The White House did warn this week that it has seen intelligence of possible activity.
However, it is not clear yet whether this is above the normal level of Russian cyber-activity that is happening all the time or whether it is an indication that Russia is preparing for something more serious.
On Thursday, the US Department of Justice and UK Foreign Office also accused Russia's Security Service, the FSB, of hacking into energy providers between 2012 and 2018.