Rural fury over 'appalling' Turf sales ban
Rural Irish communities are reacting furiously to Government plans to ban the sale and distribution of turf from September 1st this year under proposed new solid fuel regulations.
Environment Minister Eamon Ryan said the new provision will 'prohibit the placing on the market, sale or distribution of sod peat'.
The Bog and Brussels
Many of us remember summers of aching backs and blistered hands. Many more have faded old John Hind postcards of donkeys hauling baskets of turf from the bogs. It is important to note that Turf is not a fossil fuel.
The EU has been trying to ban turf cutting in Ireland for many years now. The battle rages every summer with stand-off's between turf cutters and officialdom trying to appease Brussels and prevent turf cutters from defending their turbary rights and traditions.
Individual's turbary rights, the ancient right to dig, cut and carry turf away from the bog for personal use as fuel in one's house will be unaffected. The right to take turf for fuel in a house does not attach to the lands but attaches to the dwelling house situate on the lands: it cannot be apportioned or severed from the dwelling house.
Outcry
Laois-Offaly Independent TD Carol Nolan said there is disbelief and anger in local communities about the plan saying we are now seeing a 'creeping criminalisation' of turf-cutting. 'Are we really at the stage where a rural family with a sign outside their property advertising the sale of a few bags of turf are to be treated as eco-criminals?' This is grossly disproportionate and unjust, and it needs to be resisted immediately from every rural and indeed every urban TD within the Government. There is a fundamental lack of trust in anything Mr Ryan has to say when it comes to protecting traditional turf-cutting practices.'' She added.
Michael Fitzmaurice, Independent Roscommon-Galway TD and chairman of the 'Turf Cutters and Contractors Association', said that those new rules will prevent people from giving bags of turf to friends and neighbours. He said 'It's the same wording as what's put in for drugs. It is actually appalling,' Fitzmaurice told Newstalk Radio: 'If I have an 85-year-old neighbour down the road who doesn't have a turbary right, and I, out of the goodness of my heart, say I'm going to help Mary or Johnny down the road, I am putting it on the market.' We are in a 'wartime situation' he added where people are already struggling to buy oil to heat their homes.
Ministre Ryans turf ban was revealed by a written Dáil question from Kerry Fine Gael TD Brendan Griffin, who asked whether people could cut and sell turf after 2022. Ryan claimed the ban was necessary because 'each year some 1,300 people die prematurely in Ireland due to air pollution from solid fuel burning'.
Furious callers to radio programmes said Ryan is out of touch with rural Ireland. Many have angrily said they will continue burning turf. One man said "I have no alternative. It is our right to burn turf to heat our homes." Another said "Ryan with his fake environmentalism has completely lost touch with reality. He has us importing locally available compost from Latvia with a massive carbon footprint that he is claiming he wants to reduce. Has he no common sense? An angry lady said "Is he stark raving mad or does he have a Pol Pot agenda up his sleeve?"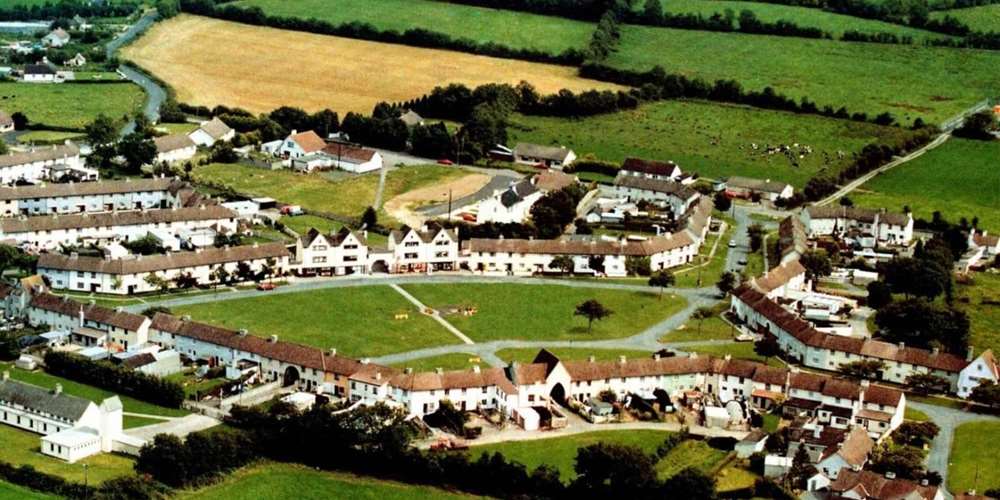 History and Economy of Turf Harvesting
Turf cutting was traditionally an important part of rural Ireland going back for centuries. Men with vision unlike the narrow minded miserly Eamon Ryan saw the opportunity of providing thousands of much needed jobs in the 1940's and for decades thereafter from Irelands bogs. This was mainly achieved by Bord na Móna which established in 1946 out of the1933 previously established Turf Development Board. Its aim was to provide jobs and economic benefit for Midland communities and to achieve a secure supply of energy for the recently formed Irish State. This involved the mechanised harvesting of turf primarily in the Midlands. Over the years, Bord na Móna expanded and diversified to include biomass procurement and supply, power generation (turf based and renewable), waste recovery, domestic fuel products and professional and consumer horticulture products.
Government Destruction of an Industry
In 2015, under government direction and EU pressure the company announced the phasing out of turf harvesting for power generation by 2030. The company would then complete its transition to new sustainable businesses located across its bogs and landholding. This resulted in job losses and the destruction of rural communities.
Hot Air Replacements for Turf Harvesting
The new sustainable businesses and activities located across Bord na Móna's bogs are said to include; renewable energy development such as questionably viable wind farms, domestic fuels and biomass development which are already gone, waste recovery or dumping garbage in the bogs, horticulture with few jobs, eco-tourism with fewer jobs, and community amenities for picnics. What they are presenting to us as their business projection is largely a PR exercise and one based on futility.
Something useful
The company is responsible for reclaiming spent bogland. These areas of land are usually cleared up, with trees or other suitable vegetation being introduced. Reclaimed bogland then usually becomes a wildlife preserve. Bord na Mona's turf or peat-fired electricity stations have all closed by 2020 leaving a vast hole of emptiness in the midlands.
Bord na Mona Under Visionary Management
Historically Bord na Mona was a wonderfully innovative company that attracted innovative management. Then of course it had the backing of a government with the welfare of the Irish people as its primary concern. It created thousands of jobs and built entire communities. Cloontuskert (Cluain Tuaiscirt – The Northern Meadow) an example of one of those today is the jewel in the crown of rural Roscommon. Lying at the foot of the Sliabh Bawn mountain, Cloontuskert is colloquially named, "The Abbey", providing a hint to the ancient beginnings of the place.
How a Housing Need was then Dealt with
Cloontuskert village grew out of a need for housing for workers in the extensive area of bogland located locally. Pressure to provide housing led to the development of the Cloontuskert Housing Scheme. Under the vision of architect and town-planner, Frank Gibney, Bord na Móna designed their houses and villages in the civil-style of Beaux Arts tradition. This is typical of all the Bord na Mona created communities. The official opening of Cloontuskert housing scheme took place in 1953. Nothing like this could be envisioned by today's inept government.
Bord na Mona Villages
In these housing schemes of more caring times we see the full flowering of Gibney's visionary ideas. His sources of inspiration were varied. The objective was to architecturally create a sense of identity and place by means of space management, civil axial planning, prominent urban buildings and a general sense of balanced urbanity.
The results 60 years later and still standing proud and elegent are, Bracknagh, Co.Offaly, 50 houses. Cloontuskert, Co.Roscommon, 69 houses. Coill Dubh, Co.Kildare, 160 houses. Kilcormac, Co.Offaly, l05 houses. Lanesboro, Co.Longford, 61 houses. Rochfortbridge, Co.Westmeath,  98 houses. Today's government thinking would have left those beautiful communities as barren wastelands in the name of sustainability and environmentalism.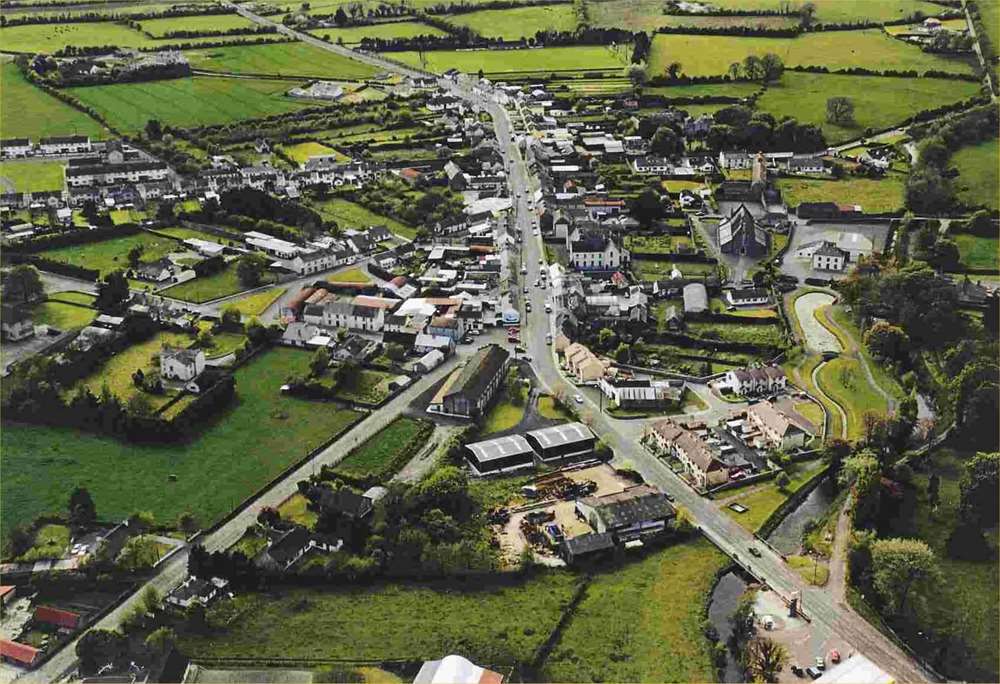 Bord na Móna An Enlightened Client
Bord na Móna was a unique client for Gibney. In Todd Andrews Gibney found his Sun King and the love which the inhabitants of these villages have subsequently lavished on their environment indicates their pride and satisfaction. The schemes are of their time and financial constraint. Gibney rose above those restrictions and the limited range of materials available in those austere post war days, and still created a high quality environment which looks as well today as it did 60 years ago. These housing schemes are a unique and unusual achievement and deserve to be treasured.
I repeat Eamon Ryan, Micheal Martin and Leo Varadkar who create nothing but misery, their thinking would have left those beautiful communities as barren wastelands in the name of unsustainable sustainability and false environmentalism while pandering slavishly to their globalist masters.