Twitter's Twats are Toast
Cumberland House is Quitters sorry I mean Twitters Dublin HQ. It is Twitter's European headquarters although no one would know this from looking at the building from the outside. It has no identification signs and no giant blue Twitter Bird logos proudly boasting its presence. It doesn't even have a modest brass plaque quietly stating its presence. Its sleeping pill of censorship which is working silently from within its ivory towers is hidden behind a mask of total unanimity. In contrast Elon Musk its new owner is a brashly outspoken defender of free speech and is never far from publicity and controversy. He was even sued for his Tweeting in 2018 by the US authorities for falsely tweeting that he had secured funding for a private takeover of Tesla but that's all in the past. It certainly didn't dampen his enthusiasm for Twitter. "The truth will set you free. Censorship is tyranny" said a friend of Musk.
Musk Bought Influence and Potential
Musk has paid an enormous amount of money for a company that has always struggled to make a profit. He sees Twitter as a young company with enormous influence and limitless potential. "He is a man who is driven by his passions and he is definitely passionate about Twitter," says Elaine Burke, editor of Silicon Republic. "He genuinely thinks that he is the key to making Twitter better and unlocking the potential of the platform. He is seen as an influencer on Twitter and while he has many detractors, he also has lots and lots of fans. He might not change Twitter at all because it seems to be working very well for him. "He engages with people on it, he'll talk about his businesses on it to the extent that he has gotten into trouble over things he has leaked about his businesses on Twitter." Ms Burke said. Elon Musk has been more focused on the bigger picture like freedom of speech, making the algorithms more open source, and making broadly speaking making Twitter better. "A lot of companies are turned off by Twitter because of its negativity and toxicity but if they could clean up the platform they might attract new advertisers," Ms Burke said.
Staff Morale
Elon Musk's recent behaviour has managed to upset some of Twitter's more sensitive woke staff. "He is very frank, just in the last few days he has been tweeting things about people who are currently working at Twitter and are upset by the move and he hasn't been very kind," said Elaine Burke of Silicon Republic. "In his previous ventures, Musk assembled from the ground up, over a period of years, a staff of his own choosing. At Twitter, he's walking in the door of an already large, established company where many employees are fearful, distrustful, and alienated by his tweets and public statements evincing a simplistic view of the work they do." That won't stop Musk from refocusing Twitter to his liking.
A Platform for Free Speech
Some of Twitters staff are concerned about Musk's promise to make the company a platform for free speech. Free speech is such a retrograde idea to many of them. They are asking themselves if they want to continue working with Musk's Twitter and if it will continue to align with their values. Stomaching the irresponsible idea of free speech is a hard pill to digest for many concerned Twitter employees. Some will stay because their financial needs will overcome their antipathy to Musk and his dangerous ideas of free speech. For Twitter's Dublin European HQ staff the big question is should they stay or should they go? Its Twitter time or quitter time for them.
More than 500 people are employed in Twitter's European Headquarters in Dublin. "Those numbers have grown recently and if Twitter is still on a hiring spree in Dublin it could be a challenging environment if they are facing six months of uncertainty and not really knowing what is going to happen next," said Elaine Burke. Only then will detailed communication start to filter to employees about their future in Twitter. The tense waiting has already started in Cumberland House and in Twitter offices throughout the world.
Twitters Woke Warriors
Wow, Elon Musk's purchase has sent shockwaves throughout the Woke Warriors in Twitter. "These Twitter executive twats are clearly feeling the pressure and are now scared shitless" said one commentator. They are beginning to realize that their dirty game is up. They can no longer play god with the truth. They cannot possibly admit it yet, but deep down know they are toast.
The moderator Leslie Berland, Twitter's CMO, complains that there are grave concerns of a "Mass Exodus" of Twitter employees over Elon Musks "questionable ethics". Good God the man wants to put an end to censorship. What is the world of Social Media coming to? In her video Leslie Berland confirms that the reference to "questionable ethics" are referring to Musk's publicly stated plans to introduce the crazy far-right concept known as constitutionally recognized "Freedom of Speech". The woke warriors must not wake up the sleeping masses.
Guardians of the Common Good
Yes, you have heard that right. Twitter executives and their employees are apocalyptic about the heinously irresponsible idea that constitutionally recognized Freedom of Speech does not constitute "questionable ethics". Such a threat to the freedom of censorship and its euphemistic companion of "fact checking" is not acceptable to Twitters virtuous guardians of "the common good" who have been keeping the tide of truth at bay in good old King Canute fashion. Freedom of censorship must always come before freedom of speech. "After all isn't all free speech hate speech" one disgruntled Twitter employee who wishes to remain unanimous said.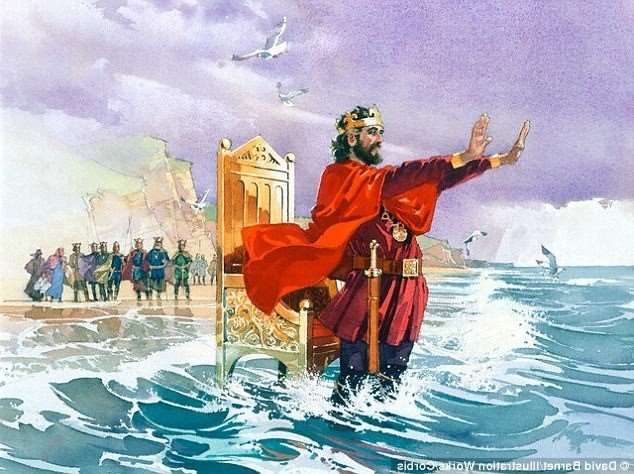 Freedom of Speech?
Berland, Twitter's CMO in a state of panic goes on to firmly state that Freedom of Speech is detrimental to their "moderation and policies surrounding health".  She is terrified about this "threat" because Twitter's overarching ability to play god and silence all thoughts, ideas or claims, scientific or otherwise that doesn't conform to their consensus narrative on "health". Is this the final straw holding the line between all the sleeping sheep who feed off Twitter's protective screening stopping them from waking up en masse? Freedom of speech to Berland and her ' deep state' puppet masters is a nightmare beyond contemplation.
Deadly Sheep Dip Danger
Without the ability to continue silencing contrary views, controversy, speculation and scientific facts about the origin of Covid19, the efficacy/safety of vaccines, effective alternative treatments, the true death/case numbers all is lost. The great unwashed sleeping sheep will undergo a wake up sheep dip of truth leading them to the awareness of what Big Pharma, Governments and the medical profession all under the direction of the deep state actually did and the game is over. The sheep will learn that Twitter and the rest of the lying loony left-wing media censors were dead wrong about all of these things and the sheep will turn into howling wolves.
Social irresponsibility
The socially irresponsible far right maverick Elon Musk says he will allow the uncensored truth to go out under that outdated banner of constitutionally recognized freedom of speech. The globalist's protective fortress of social and mainstream media will start to unravel. The great unwashed and hoodwinked sheep will start to realize how blatantly Twitter censored their constitutional right to the truth, and how the Twitter twats and the loony lying left-wing media spent so much artillery attacking the truth about the Biolabs story. The public awareness of the US dirty Biolab network leads everyone directly to the truth that Covid19 is a man-made biological population reduction weapon that was created in a lab by the US NIH and that all the activities of the US and world government including Ireland were knowingly based on lies and deceit.
The Lid of Lies is Blowing off
The truth revelations about Covid19 will blow the lid off of all the lies and will lead to a worldwide wakeup call for every human. Twitter and their deceitful fact checkers TO THIS VERY DAY continue to claim that the Biolabs don't exist. The already discredited Snope's "fact check" continues to censor all posts about Biolabs on the platform, with "content" warnings.
History will remember these gnomes for the lying garbage that they are and rightfully so. These gnomes have become so used to playing god and have become so drunk with power they have lost touch with any sense of reality and sanity in pursuit of their agenda.
The Lying Loony Left
The lying loony leftist truth police at Twitter and their "Fact Fuckers" have had their way up until now with no brakes or oversight. In their deluded sense of superiority they decided that you are too dumb to think for yourself, so they must take the responsibility of deciding what you think, what you watch, what you read, what you can say, what is "fact", what's "trending", who you vote for and even what you inject into your body. Their moronic masks of social distancing misery can no longer hide their manipulative agenda.
Those tech fascists have no idea how far they have crawled into the darkness of delusion. They are still deluded enough to believe what they are doing is for what they call the greater good, and they are blind drunk to what they have become. Their mass delusional psychosis of cognitive dissonance leaves them blind to any sense of reality. Unfortunately for them, that's not going stop the inevitable day of reckoning. Bring it on.
Bad News for Twitter's 'Chief Censor'
Elon Musk announced that he had no trust in Twitter's management before making his successful offer of $44 billion for the company. Musk's Exhibit B of his April 13 Schedule 13D filing with the SEC stated: "If the deal doesn't work, given that I don't have confidence in management nor do I believe I can drive the necessary change in the public market, I would need to reconsider my position as a shareholder."
Musk specified "job cuts" in his presentation to prospective lenders regarding the proposed deal. Bloomberg reported, "Musk told bankers that he would be focused on the social-media company's bottom line and floated the idea of cutting both costs and jobs, according to people familiar with the matter."
According to Reuters, on Friday Musk told bankers that as part of his financial plan, he intends to reduce executive salaries. Vijaya Gadde Twitter's chief legal officer, general counsel and company's chief censor is now facing the chop. Gadde who was paid a whopping $17 million by Twitter in 2021 reportedly played a decisive role in deciding to remove Donald Trump from Twitter and suppressing the Hunter Biden laptop story.
In an interview with journalist Tim Pool on "The Joe Rogan Experience" Gadde was humiliated over her left-wing bias. According to Musk's post, he has posted a flowchart as a result of their discussion.
One Mans Twitter Experience
News this morning Monday May 2nd reveals a frantic weekend of activity at Twitter with the update to one particular account for the CEO of 'My Pillow', Mike Lindell who rejoined Twitter one year after being banned. Lindell's new account was added just days after Elon Musk bought Twitter but his new account was suspended within hours of "hitting the pavement" with his first tweet. He had been banned from Twitter in 2021over his claims that the 2020 US Presidential Election results were fraudulent. At the time Twitter said that Lindell's tweets violated its civic integrity policy implemented in September 2020 to fight online disinformation. Twitters 'Civic Integrity Policy" updated on Oct. 2021 reads:
"October 2021
You may not use Twitter's services for the purpose of manipulating or interfering in elections or other civic processes. This includes posting or sharing content that may suppress participation or mislead people about when, where, or how to participate in a civic process. In addition, we may label and reduce the visibility of Tweets containing false or misleading information about civic processes in order to provide additional context.
The public conversation occurring on Twitter is never more important than during elections and other civic events. Any attempts to undermine the integrity of our service is antithetical to our fundamental rights and undermines the core tenets of freedom of expression, the value upon which our company is based.
We believe we have a responsibility to protect the integrity of those conversations from interference and manipulation. Therefore, we prohibit attempts to use our services to manipulate or disrupt civic processes, including through the distribution of false or misleading information about the procedures or circumstances around participation in a civic process. In instances where misleading information does not seek to directly manipulate or disrupt civic processes but leads to confusion on our service, we may label the Tweets to give additional context. Given the significant risks of confusion about key election information, we may take these actions even if Tweets contain (or attempt to contain) satirical or humorous elements.
What is a civic process?
Twitter considers civic processes to be events or procedures mandated, organized, and conducted by the governing and/or electoral body of a country, state, region, district, or municipality to address a matter of common concern through public participation. Some examples of civic processes may include:
Political elections
Censuses
Major referenda and ballot initiative."
The Daily Mail reported, "But following the news that Tesla CEO Elon Musk was taking over control of the company, Lindell created a new account on Sunday afternoon, writing: 'Hello everybody, I'M BACK ON TWITTER." Lindell's new account grew rapidly. Within the first five minutes according to sources, Mike Lindell gained over 20,000 followers and had more than 37,000 followers before his account was again suspended four hours later. A spokesperson for Twitter told Newsweek the account was permanently suspended for violating the platform's rules on ban evasion. Twitters stalwarts are still holding the line to protect us all from free speech for the present.
"Under this policy, we prohibit a range of behaviours:
You can't circumvent permanent suspensions. If an account has been permanently suspended for severe violations of the Twitter Rules, Twitter reserves the right to also permanently suspend any other account we believe the same account holder or entity may be operating in violation of our earlier suspension, regardless of when the other account was created."
This move by the old guard Twitter twats points to the need for fresh new ownership in the first place. It is not clear when Musk's ownership will take effect. We await his clean out of the Twitter woke baggage with anticipation.
Twitter Demographics
4% of Twitter usersare male, while only 29.6% are female.
Around 23% of U.S. adultsuse Twitter.
Worldwide monetizable Daily Active Users (mDAU) in Q4 2021 were 217 million.
In the US in Q4 2021, there was 38 millionmonetizable Daily Active Users (mDAU)
In the US, 46% of Twitter users report using Twitter daily.
45 millionCanadian adults use Twitter.
Most of Twitter's audienceis 25 to 34 years old (38.5%.)
27% Twitter userslive in urban areas, while only 18% come from rural areas.
People who use Twitter mostly have college degree or more(33%.)
Twitter is thefifth social network platform in Japan by popularity.
25% of U.S. Twitter usersare males and 22% of U.S. Twitter users are female.
34% of Americans who use Twitterearn $75k+, while 29% of them earn $30k-$49.999.
The leading countries based on the number of Twitter usersare the U.S. (77.75 million users), Japan (58.2 million users) and India (24.45 million users.)
Number of annual Twitter total users
| | |
| --- | --- |
| Year | Number of users (In millions) |
| 2017 | 110 |
| 2018 | 112 |
| 2019 | 139 |
| 2020 | 186 |
| 2021 | 217 |
Twitter Financial Statistics
Twitter net worthas of January 2022 is $35B.
Total Twitter revenue for 2021was $5.08 billion.
Q4 2021 Twitter revenuetotaled $1.57 billion
Q1 2021 US Twitter revenuetotaled $885 million
Twitter International revenuetotaled $683 million in Q4 2021
Cost per engagement (CPE)increased 39% year-over-year in Q4 2021.
Twitter revenue per year
| | |
| --- | --- |
| Year | Revenue in USD |
| 2012 | 0.3 billion |
| 2013 | 0.6 billion |
| 2014 | 1.4 billion |
| 2015 | 2.2 billion |
| 2016 | 2.5 billion |
| 2017 | 2.4 billion |
| 2018 | 3 billion |
| 2019 | 3.4 billion |
| 2020 | 3.7 billion |
| 2021 | 5.08 billion |